SERVING FRESH MEXICAN BITES IN THE BVI



WELCOME TO TRADEWINDS MEXICAN GRILL
Try our selection of Tacos , Burritos, Rice Bowls, Nachos
on HOMEMADE TORTILLAS! Have a look at our menu below, then place your order!



Choose your Mojito Flavor



Mojito mondays
$1 OFF ALL Flavored Mojitos every Monday!
Plus we have a variety of Signature Cocktails.


Our food, your place!



Our burrito Rules!
The unique factor of all our meals is the homemade tortillas
made in house with chickpeas and flour! You've tried Tacos, Burritos and Rice Bowls but not on these tortillas!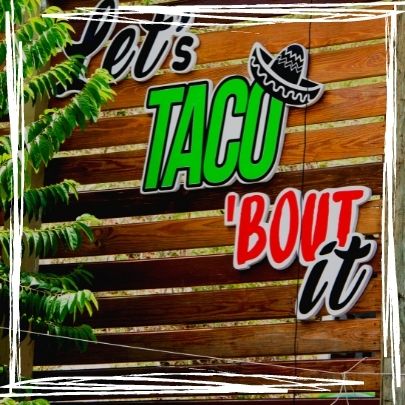 Let's Taco Bout
Our Story
Tucked away in a somewhat hidden alcove in Kingston is where you can "Taco Bout It" with Tradewinds. Although it has a feel of always being there, it was only December 2019 when the- proprietors Marquese "Queso" Maduro and Shamora "Molly" Penn first opened their doors an idea that was born pre-Irma and Maria, 2017. When asked if their plans were derailed, they both simultaneously answered 'No'. It was at that time they knew they had to bring their vision to fruition.
I had the best Mojito and Burrito of my life at this place. The staff were amazing and so nice! My son said to me "I think this is now our go-to place on Tortola". I agree. It's clean, super professional, and has an amazing vibe to the place. I had a steak burrito (to die for) and my son had a bowl. My son also had a virgin mojito and told me it's better than the ones I make! My Mojito was outstanding. Can't wait to go back! I truly wish we had this place in the US! Please give this place a try, they are AMAZING!
A hidden gem—this place is amazing! The food is excellent (I think they use roti bread as tortillas—great local touch!). The burritos and tacos were fresh, flavorful and healthy (not heavy and greasy). Cabbage and guacamole were done very well. Some of the best food we ate in Tortola. The place is clean, comfortable, and has a great ambience nestled on a hill between sea grapes and other tropical foliage. All outside, but sheltered from the elements. It's refreshingly different and thoughtfully put together. Perfect stop on your way to a surf session in Josiah's Bay!
Amazing food and drinks! The tortillas are super fresh and clearly their own recipe and I probably ate my steak burrito too fast but it was just too damn good. I also had two margaritas on the rocks as they were superb! Also, Sandy's service was excellent and actually a bit sad to leave. Oh, and the view and breeze was an extra bonus not to be missed.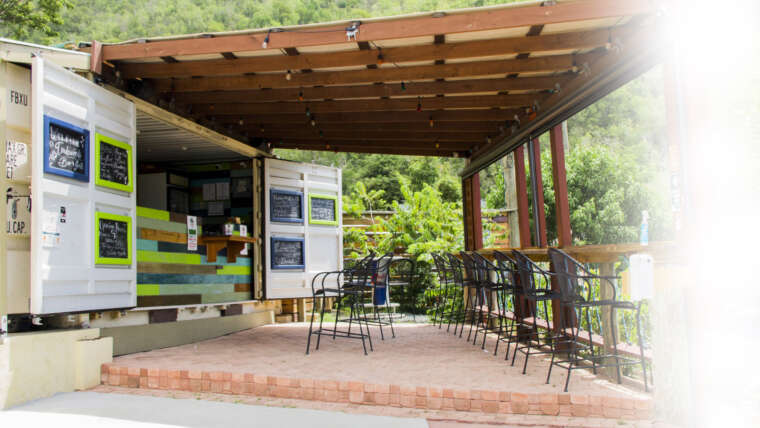 This article was written by Claudia Hodge of VI Life & Style Magazine – https://vilifeandstyle.com/lets-taco-bout-it-tradewinds-bar-grill/ Tucked away in a somewhat hidden alcove in Kingston is where you can "Taco Bout It" with Tradewinds. Although it has a feel of always being there, it was only December 2019 when the- proprietors Marquese "Queso" Maduro and Shamora "Molly" Penn first opened their…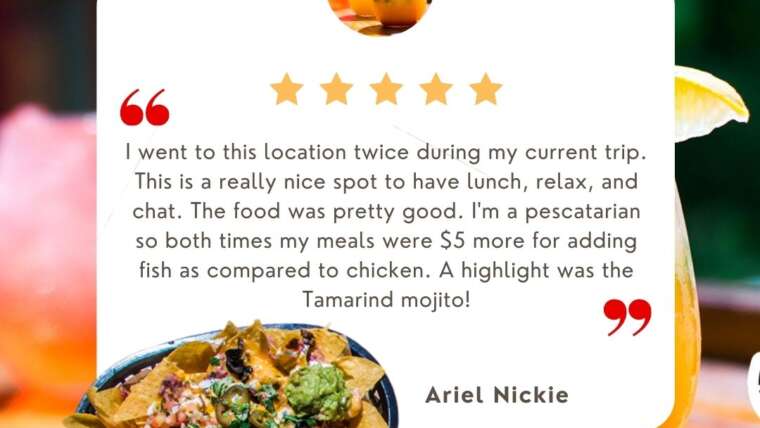 When we opened our doors in 2020 our potential customers trust and happiness was our number one priority! Filling their tummies with this new idea was a complete dream come through for Tradewinds Mexican Grill. Their smiles, laughter, visits and the joy expressed when they visited motivated this dream to continue growing.  Today we thank all of you for…